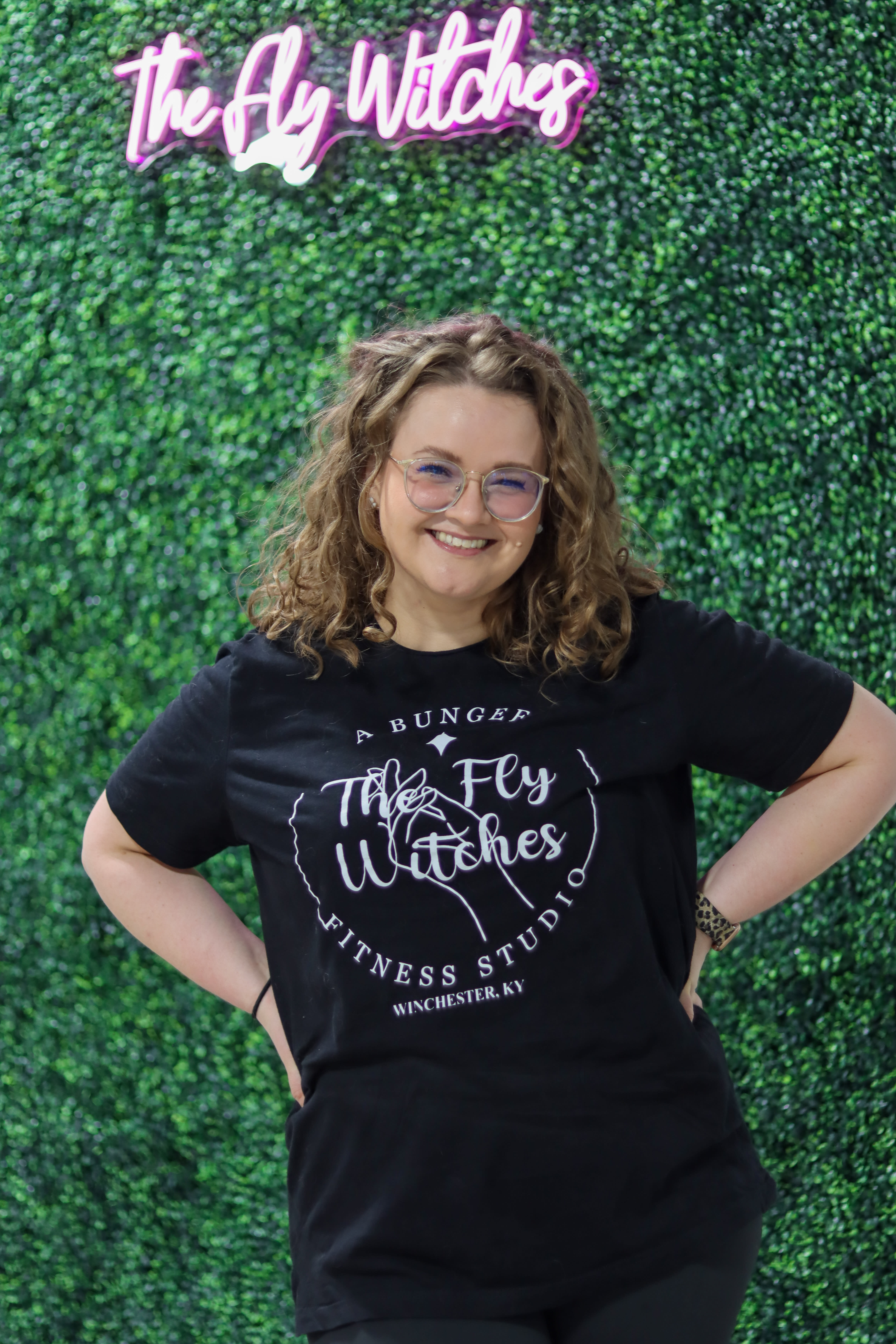 Courtney
Courtney is a native of Winchester as well. She is a bank teller but bungee babe through and through. She started her journey with The Fly Witches on our first day open. I'm not sure who was more nervous, her or us. She ventured out of shell and auditioned to instructor in late 2021. She is currently one of our top instructors.
If you are looking for a fun class full of the unknow, Courtney's classes are where you should be. When asked what she brings to her classes:
"Water, mostly. My backup glasses because they're always flying off my face. Oh, you mean like a judgement-free, supportive attitude. We're in this together!!!"
If that doesn't sum up Courtney, I'm not quite sure what does. She brings the fun, laughter and quirkiness to every class and I'm not sure if I burn more calories from working out or laughing.
When Courtney isn't living at the bungee studio, you can find her crocheting (her temperature blanket) or the local bookstore.