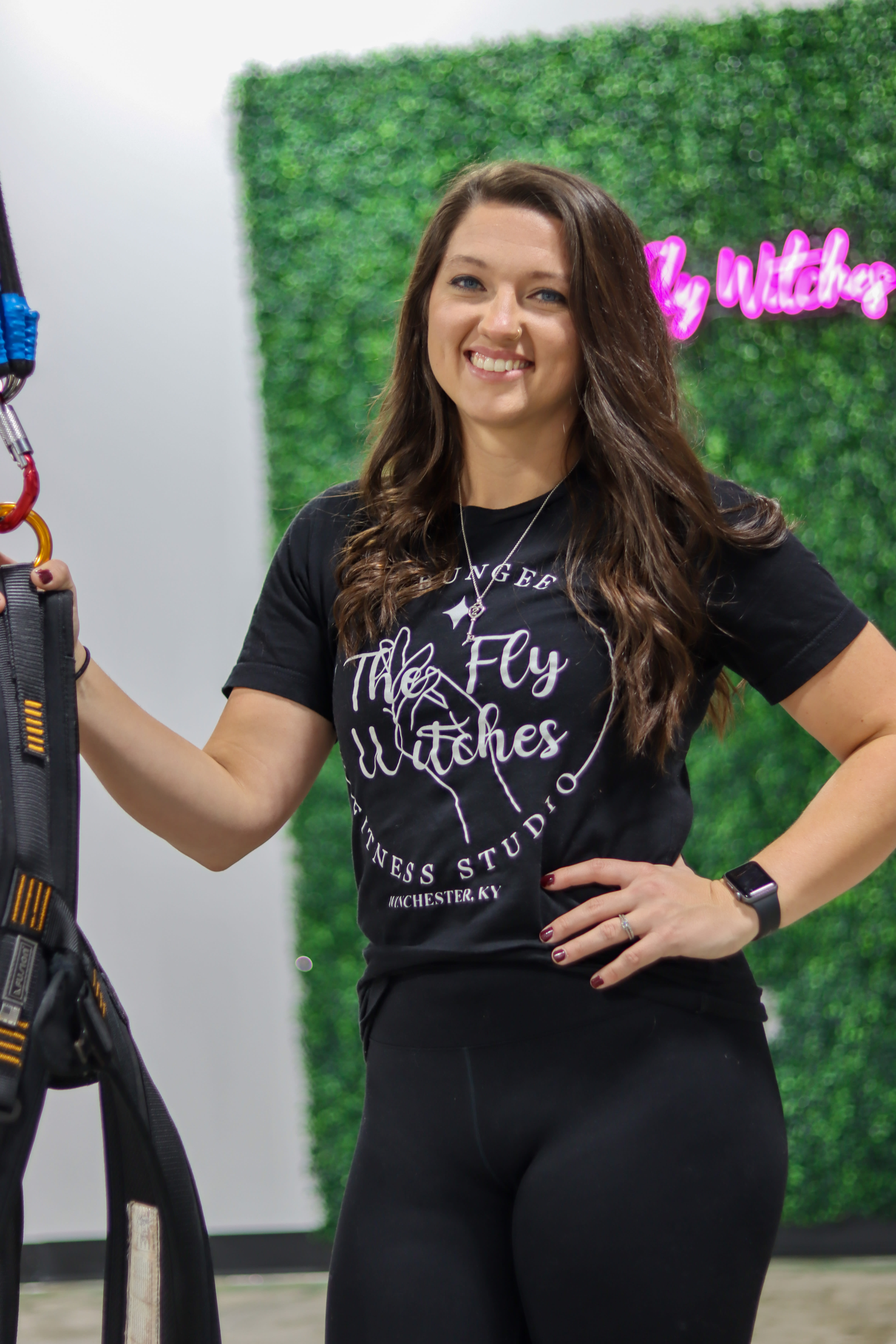 Charity
Charity is a native of Winchester where she is enjoying raising a family with her high school sweetheart and two dogs.
Charity came to The Fly Witches as a client in 2021 postpartum trying to get her fitness journey back in line while juggling her new life as a working mother. She quickly fell in love with TFW because of the welcoming environment, the challenge of a new exercise program and because she always strives to put her best foot forward at anything she does.
Charity auditioned to be an instructor late that year and decided to leave her teaching career behind to become our full-time studio manager in November of 2022. Catch her teaching new clients how to fly weekly or kicking your behind in level three soaring.