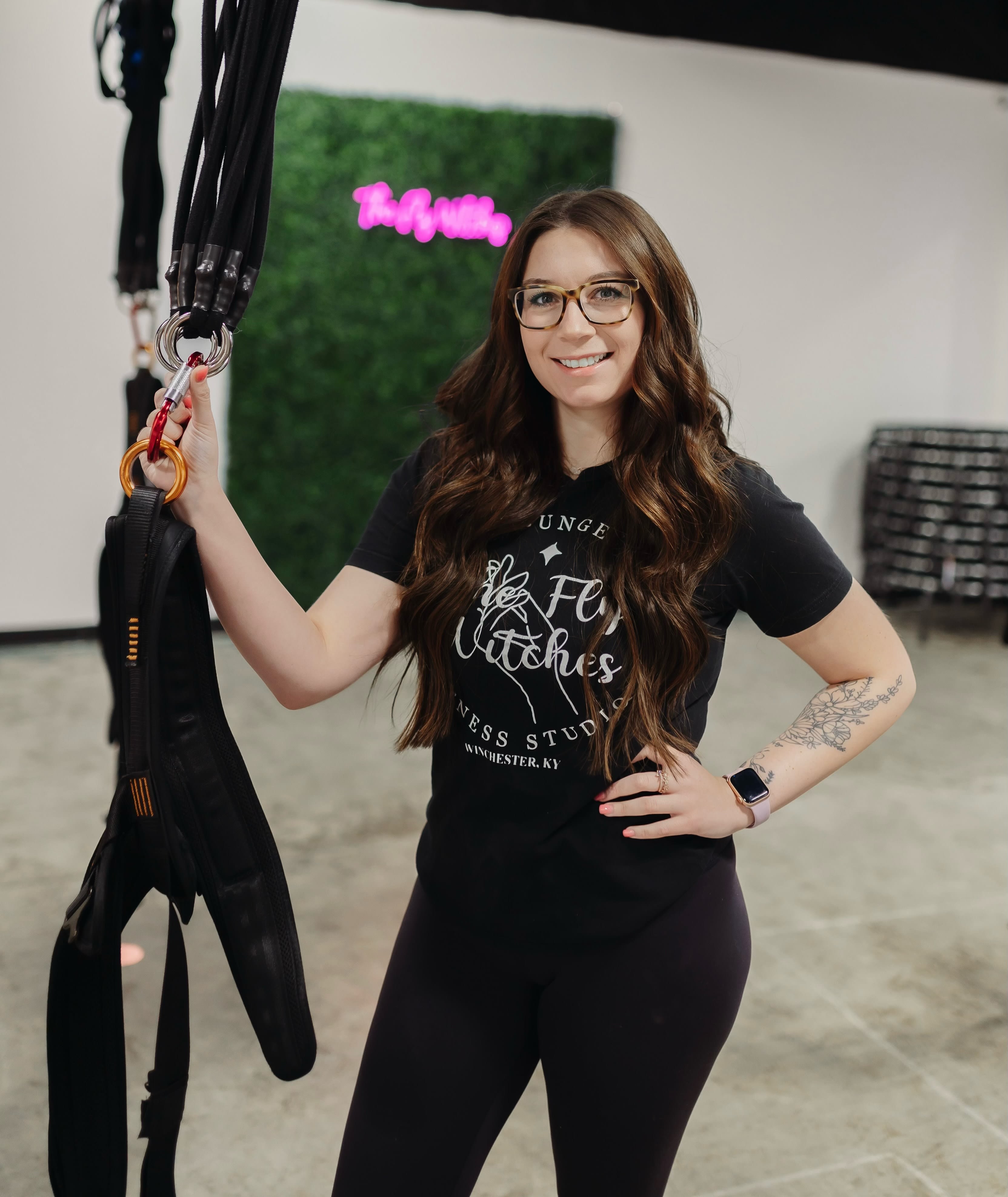 Becca
Becca came to us all the way from upstate New York. She has resided in Clark County since 2020 with her boyfriend and sweet pup Beesly.
She fell in love with fitness over five years ago because of the escape from reality it gives you daily. She later became very passionate about group exercise. Before she knew it, she was attending classes every day or even multiple times a day.
Becca decided to combine her love for teaching (formerly an RBT) and group fitness to help Callie open The Fly Witches. Recently she found herself back in school furthering her education in nursing. If you are lucky enough to catch her on the schedule she will rock your day with awesome music, laughter, and a whole lot of fun!